Blog
Can't Wait for the Next One! You can reserve tickets here.  No need to pay yet.  All proceeds to Charity again. Supply Chain Leaders Insights Conference Best Regards, Rob O'Byrne Group Managing Director Email:robyrne@logisticsbureau.com Phone:+61 417 417...
read more
Sorry I choked…..  see the end of the video 🙂 Last week we ran the inaugural Supply Chain Leaders Insight Event here in Sydney. It was a full day of 'round table' coaching sessions with 20 Industry Experts leading discussions on all many of things Supply Chain. Ticket prices were crazy low so as to threw the event open to all comers and all ticket sales went to Charity…on the Day. I got a very emotional phone call at the lunch break…. Supply Chain Leaders Insights Can't wait for next year! Best Regards,...
read more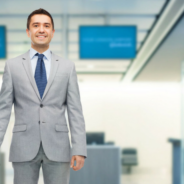 Rob O'Byrne and his professional team are no strangers to working with businesses in the Asia-Pacific region. Aside from their experiences helping Asian companies in the course of consulting projects, Rob's company, Logistics Bureau has offices based in Thailand and Vietnam, as well as four in Australia. Like anyone from the West who works or does business in the Asia-Pacific region though, Rob and his colleagues were all once newbies to business culture in the region. No doubt they would have liked the benefit of some...
read more
Because they don't have time? Because they know it all, already? No. Check out these reasons.   www.supplychainleadersinsights.com.au/why-43-of-supply-chain-managers-dont-go-to-conferences Best Regards, Rob O'Byrne Group Managing Director Email:robyrne@logisticsbureau.com Phone:+61 417 417...
read more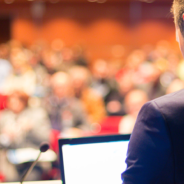 If you're a supply chain professional, a student in the field, or you just want to learn more about supply chain operations, there is a raft of benefits to be had from attending supply chain conferences. What you may not have considered though, is that there are ways and means to maximise the educational value of supply chain conferences, seminars, and similar events. I've put together this short guide to help you make sure every supply chain conference you attend is 100% educational. The key principal behind this guidance is to...
read more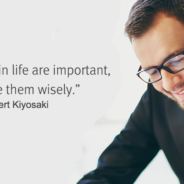 There are many ways to gain information and knowledge to help you progress in your professional career, but few of them provide the benefit of wisdom. That's quite understandable, because in general, wisdom can only be gained directly, as you journey through your career and build a portfolio of knowledge and experiences. Access the Wisdom of a Mentor in Your Profession While you are building that portfolio however, it is possible to benefit from the wisdom of others, which is precisely why mentoring relationships are so important...
read more