Biography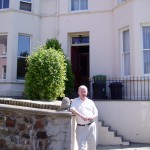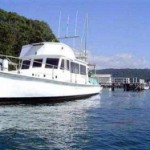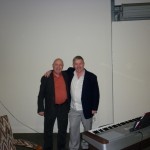 Rob was born in Jersey in the UK, was educated at Cranfield University in the UK and moved to Australia in 1993. He became a proud Australian citizen in 1997 (and yes, he cheers for Australia at the cricket). He is married with four grown children and one Grand Child!
Rob lives in Sydney and oversees the operations of leading management consulting firms Logistics Bureau, Logistics Bureau Asia, Dawson Consulting and Benchmarking Success.
His other business interests revolve around education and in particular the Supply Chain Leaders Academy he established in 2012.  This is now extremely popular with the industry and is considered 'the' place to go for career boosting knowledge.
Then in 2016 Rob established an industry first in Supply Chain Conferences with Supply Chain Leaders Insights, an innovative public Supply Chain coaching event where all ticket sales go to Charity.
One of Rob's favourite businesses though, is Virtual Done Well.  This is a 'virtual assistant' service based in the Southern Philippines that was established in 2012.
Funded by the Logistics Bureau Group, Virtual Done Well provides long term career opportunities in an area where 'good jobs' are very scarce. So it's more of a Social Enterprise really, as the employment benefits flow into a great many extended families and the local community.
Philanthropy
Across all of Rob's businesses there is a passion to help those less fortunate around the World.  This is conducted through being a Business Partner of Buy One Give One (B1G1).  You can read more about this program here:  www.logisticsbureau.com/a-world-of-giving/
And also the 'giving targets' that Rob's Businesses are trying to reach:  www.logisticsbureau.com/thanks-a-million/
Hobbies and Pastimes
Boating… Outside work, Rob's interests include boating, learning piano, singing and songwriting. During those rare and treasured moments away from work, Rob enjoys the open air and has a particular passion for boating.
Music…
Rob has always been passionate about Music and is a 'budding' singer and song writer. He has been 'threatening' to 'perform' at one of Logistics Bureau's very popular Supply Chain seminars, but has been pursuaded that it could be a career and business damaging move! As well as learning piano and guitar, Rob was very lucky to undertake a residential singing program with renowned musician, singer and teacher Edwin Coppard.
Fitness!  Really?
In an effort to keep fit, Rob seems to be constantly 'in training' for his regular Pilgrimage walks across Spain.  These are not a Sunday afternoon stroll, but an 800 km 'hike' with a back pack.
Though we suspect that it's not quite as arduous as he makes out, as training often seems to involve vast quantities of Spanish Red Wine!  Rob talks about some of he life lessons he learned along the way in this short video. Reflections on rather a long walk
How he finds the time for all of this, we are still trying to work out! But Rob is one of these people for whom there really are 24 hours in every day and 7 days in every week, to be fully utilised……
Oh….Supply Chain Forum.   You might also want to check out a Free Supply Chain Discussion Forum that Rob established in 2007.