Biography
Corporate Version
Rob was born in Jersey in the UK, was educated at Cranfield University in the UK and moved to Australia in 1993. He became a proud Australian citizen in 1997 (and yes, he cheers for Australia at the cricket). He is married with four grown children and one Grand Child!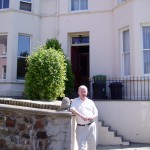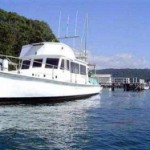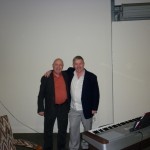 Rob lives in Sydney and oversees the operations of leading management consulting firms Logistics Bureau, Logistics Bureau Asia, Dawson Consulting and Benchmarking Success.
His other business interests revolve around education and in particular the Supply Chain Leaders Academy he established in 2012. This is now extremely popular with the industry and is considered 'the' place to go for career boosting knowledge.
Then in 2016 Rob established an industry first in Supply Chain Conferences with Supply Chain Leaders Insights, an innovative public Supply Chain coaching event where all ticket sales go to Charity.
One of Rob's favourite businesses though, is Virtual Done Well. This is a 'virtual assistant' service based in the Southern Philippines that was established in 2012.
Funded by the Logistics Bureau Group, Virtual Done Well provides long term career opportunities in an area where 'good jobs' are very scarce. So it's more of a Social Enterprise really, as the employment benefits flow into a great many extended families and the local community.
Philanthropy
Across all of Rob's businesses there is a passion to help those less fortunate around the World. This is conducted through being a Business Partner of Buy One Give One (B1G1). You can read more about this program here: www.logisticsbureau.com/a-world-of-giving/
And also the 'giving targets' that Rob's Businesses are trying to reach: www.logisticsbureau.com/thanks-a-million/
Hobbies and Pastimes
Boating… Outside work, Rob's interests include boating, learning piano, singing and songwriting. During those rare and treasured moments away from work, Rob enjoys the open air and has a particular passion for boating.
Music…
Rob has always been passionate about Music and is a 'budding' singer and song writer. He has been 'threatening' to 'perform' at one of Logistics Bureau's very popular Supply Chain seminars, but has been pursuaded that it could be a career and business damaging move! As well as learning piano and guitar, Rob was very lucky to undertake a residential singing program with renowned musician, singer and teacher Edwin Coppard.
Fitness! Really?
In an effort to keep fit, Rob seems to be constantly 'in training' for his regular Pilgrimage walks across Spain. These are not a Sunday afternoon stroll, but an 800 km 'hike' with a back pack.
Though we suspect that it's not quite as arduous as he makes out, as training often seems to involve vast quantities of Spanish Red Wine! Rob talks about some of he life lessons he learned along the way in this short video. Reflections on rather a long walk
How he finds the time for all of this, we are still trying to work out! But Rob is one of these people for whom there really are 24 hours in every day and 7 days in every week, to be fully utilised……
Oh….Supply Chain Forum. You might also want to check out a Free Supply Chain Discussion Forum that Rob established in 2007.
Real Version
Biography Real Version (the one he'll share over coffee)
And he'll try tell you this is the 2 minute version! But it will take 30 minutes….
Rob goes at everything at one speed, 100 mph. Probably due to his ADD! It gives you multi-tasking "on steroids"! Was always in trouble!
Grew up believing he was stupid and started 'going off the rails'. Thrown out of School at age 15 and told he would never amount to anything. With 'no other option' joined the Army at age 15.
The discipline and structure was just the right thing at the right time. A Sergeant at age 22, he was 'pulled aside' and told to stop playing around and apply for a Commission (Officer Training)
With a great Boss (great mentor) providing support and organising extra tuition and leadership training he made it Officer training in 1981.
Aged 24. Then things took off.
Ask him what his job was in the Army! (interesting stories, not Logistics). Early promotions took him to the rank of Major at age 29, and a sponsored place to study a Masters Degree in Logistics. After 3 years teaching Logistics at the Army School of Logistics he took early 'retirement' and moved to Australia in late 1993.
Within a month or arriving in Australia, he had bought a house, enrolled the kids in school and started a new job.
And so his 'second life' as a Management Consultant started with well-known consulting firm Dawson Consulting.
After three years he leaves to start his own consulting company, Logistics Bureau in 1997.
A few years later,
He acquires Dawson Consulting.
Acquires another consulting business Benchmarking Success.
Opens overseas offices in 2000
Starts his own education business in 2012.
Writes 6 books, so far…
Starts his own not for profit conferences, just because he believes conferences should be good, cheap and open to anyone.
In 2012, founds and funds a Social Enterprise in the Philippines called Virtual Done Well, that provides Virtual Assistants to help small business owners (this business runs a number of charitable programs in the local community).
In 2012 becomes a business partner of the 'Business for Good' program allocating a proportion of profits to a range of Worthy Causes around the World.
In 2015, discovers the ancient Christian Pilgrimage known as the Camino de Santiago. An 800 km walk across Spain. Walks alone, grossly overweight and unfit, but fuelled by his Pig Headedness and ADD………..makes it in one piece. Along the way, discovers himself, and a greater purpose. Amongst other things. (another long story, you have been warned)
Now planning his 4th Camino Pilgrimage!
And at age 62, (as at 2020) will probably never retire, but plans to arrive at the Pearly Gates at some stage, slightly worse for wear and in a hurry to see what's next!
And what has this journey taught him?
To Quote John Holmes………. (the Poet not the Porn Star)
"There is no exercise better for the heart than reaching down and lifting people up"
Available to speak passionately about anything under the Sun, as long as it involves "Empowering Others to Succeed"
(But he doesn't do bar mitzvahs or weddings………….)