The Ethical Questions of Offshoring
As you may know, Rob O'Byrne and his team founded an offshore enterprise, named Virtual Done Well, based in the Philippine Republic and with a mission to provide business support to small and medium enterprises.
So if you are a busy manager in a small or medium-sized organisation, would you consider it unethical to outsource some tasks, such as administration or accounting, to a Philippines-based company? Let's explore one or two of the ethical questions of offshoring.
Offshoring Always Takes Away Local Jobs
Does it? When you assign an overseas virtual assistant to take on your own administrative workload, who's losing their chances of a job in your country?
The only outcome is that your company spends a little bit of money overseas—an amount which wouldn't even buy a part-time worker in your country; yet enhances the prospects greatly for the overseas worker, who might otherwise be working for a fraction of what she receives as an outsourced agent.
Offshoring Supports Sweat-shopping
This might be true, but it depends on how responsibly you approach the matter.
Virtual Done Well, for example, was founded by Rob to combat sweatshop labour and provide Filipinos with long term careers which are well-paid and enjoy excellent conditions, even compared with ethically conscious local employers. (Ample paid leave, health benefits, sick leave, gym membership…..)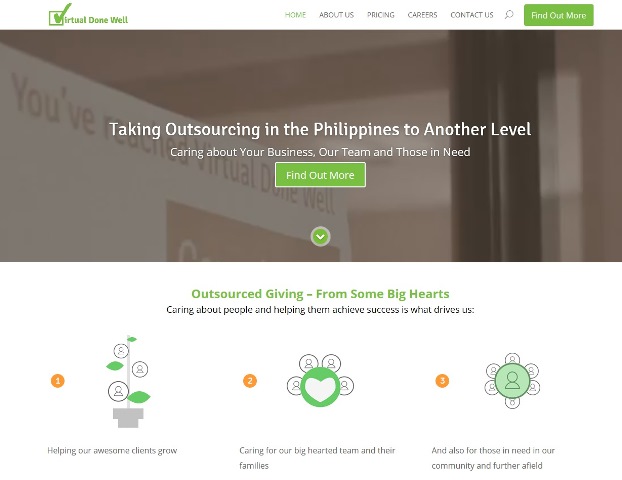 Time to End the Ethical Questions of Offshoring
The business and industrial environment is changing rapidly. International barriers are coming down. The Internet and other technologies are driving consumer-commerce that eschews the borders between one country and another. What your nation's economy loses in revenue from offshoring, it gains through incoming revenue which a few years ago would not have been attainable.
Perhaps it's time to look at offshoring from a different ethical perspective?
You can reduce your workload without crushing your salary budget, while helping your global neighbours to lift themselves from poverty and join a growing world marketplace where sweatshops simply have no opportunity for tenure. Surely that has to be food for thought.
Note:
Virtual Done Well is a very different Outsourcing / BPO business in many ways.
Whilst Rob and his team fund and mentor the operations, the business is majority owned by the local Filipino management team.
Also, any profits are reinvested in the business and the local team to help it grow.
Actually,  Virtual Done Well is more akin to a Social Enterprise.  Now that really is different!