A little help can go a very long way…..
Anyone who knows me or the Logistics Bureau Group will know that our Giving Program is a core part of our day to day business.  We're able to do as a Business partner of the Buy One Give One Program.
So many people have asked me recently how they can also participate, that I've created this page.  Here I've selected 5 of my favourite worthy causes that I hope might resonate with you too.
Take a look.  A little really does help…..a lot!
Nothing is ever deducted for expenses, overheads, marketing or anything else.  That is why we give our full support to this wonderful program.
You can read more about the B1G1 program here: Thanks a Million
Thanks for being a part of making the World a Better place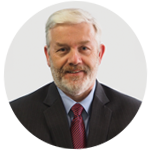 Rob O'Byrne
Email
+61 417 417 307