Blog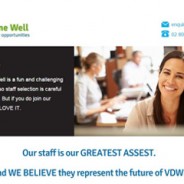 As you may know, Rob O'Byrne and his team founded an offshore enterprise, named Virtual Done Well, based in the Philippine Republic and with a mission to provide business support to small and medium enterprises. So if you are a busy manager in a small or medium-sized organisation, would you consider it unethical to outsource some tasks, such as administration or accounting, to a Philippines-based company? Let's explore one or two of the ethical questions of offshoring. Offshoring Always Takes Away Local Jobs Does it? When you assign an...
read more
Rob O'Byrne talks to Paul Dunn about 'things that matter'.
read more
As you may already have heard, Rob and his team at Logistics Bureau have partnered with an organisation called B1G1, as a way to further one of Rob's driving passions: to help worthy causes the world over, simply by doing what LB does every day. What you may not have heard is that your business, whether large or small, can help a worthy cause through B1G1 too—and doing so is easy. The great thing about B1G1, is that as a partner, your business can give the tiniest portion of revenue to help a cause, without being distracted from...
read more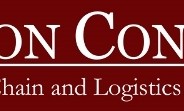 Dawson Consulting to re-launch. Dawson Consulting, for many years the leading Supply Chain consulting firm in Australia, was acquired by Logistics Bureau in 2007. Since that time it has remained somewhat dormant as a brand. Rob O'Byrne, owner and Group CEO of the Logistics Bureau Group has now decided it is time for Dawson Consulting to be a more active part of the Group. Mr O'Byrne recently remarked "we want to bring an alternative Supply Chain consulting offer to the Australian market, and the Dawson...
read more
A little help can go a very long way….. Anyone who knows me or the Logistics Bureau Group will know that our Giving Program is a core part of our day to day business.  We're able to do as a Business partner of the Buy One Give One Program. So many people have asked me recently how they can also participate, that I've created this page.  Here I've selected 5 of my favourite worthy causes that I hope might resonate with you too. Take a look.  A little really does help…..a lot! Nothing is ever deducted for expenses,...
read more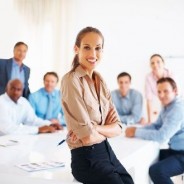 Wow, doesn't time fly? It only seems like yesterday that we launched Supply Chain School in Sydney, and here we are just finishing up our second year. And according to members, it just keeps getting better and better! Innovation, legal issues and site visits.  It was all there at the latest Supply Chain School. If you're keen to find out more about Supply Chain School, I'll be taking guess 'behind the scenes' at a Webinar soon.  You can register here.  See you there I hope. Best Regards Rob O'Byrne...
read more