Blog
I've been looking at the cost and service performance of supply chains for over 20 years. I've come up with about four different levels of service performance which I'd like you to think about for your own supply chain, and where you think it fits. Watch this video below to see how I draw this four-levels diagram: The businesses that focus passionately on service, and deliver outstanding service, the best service in their industries, actually do so at half the cost of the average. So where do you think you're...
read more
Since founding Logistics Bureau I really hadn't had the opportunity to take a proper break from work and to reflect on where things were going. That is why I decided to take this 40-day long pilgrimage in Spain. Taking time out to reflect on things with no distractions, unplugged me from my normal life and gave me valuable lessons both in my personal life and in business. The experience refocused me to think deeper about my priorities. (I've now completed this walk three times so far!) You might find a couple of useful lessons in...
read more
A few years ago, supply chain education for leaders focused almost exclusively on technical skills relevant to logistics or procurement functions. Today though, we've arrived at an age in which integration is a much bigger deal, meaning supply chain leaders need skills enabling them to bring disparate functions together and manage them as one. So what are the skills that really matter for a supply chain leader? Below you'll find an overview of the supply chain education topics which you, your leadership colleagues, and your supply chain...
read more
Sometimes we don't know that we need expert help and other times we know we need help but don't know who to ask! This happened for quite some time now… Yes, There's a lesson in this. As you may know I'm in training for a rather long walk. In fact a walk of over 800 kilometres. But that's another story. Anyway, as I started to increase my training frequency and intensity I was getting injured. My Achilles tendons were taking a hammering and starting to get really sore. A common injury it seems with long distance walkers. Never...
read more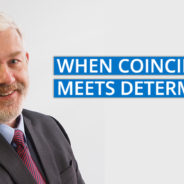 Last year, one of my team at Logistics Bureau conducted a few interviews of our senior staff. To my horror they asked me too! This is how it turned out……………. 1. Rob, you grew up on the British island of Jersey, just off the coast from Normandy, France. In 1993 you left UK for Australia. What prompted the move Down Under? I had worked in the British Army for about twenty years in several senior supply chain and logistics related roles. As the Cold War tensions subsided the Army started to downsize. I was offered an early retirement package...
read more
For those of you that know me, you'll know that I love running live events on Supply Chain and Logistics. I suppose it's the chance to meet new people, but mainly it's about the opportunity to share information and experience that will help others in their careers. I tried a new event in November 2018 called '59 Things'. It was a full day workshop, fully catered at which I shared 59 Things to help our guests in their Supply Chain roles.  In fact I think I had about 80 things!  I must be getting old because I...
read more