Blog
Hi, my name is Rob and I'm a Salesman! There I said it. And guess what? I enjoy it. Because as a Sales person I get to help people, every day. Sales people have often been regarded as overly pushy, Alpha types that are like a dog with a bone once they get the scent of a sale. I suppose in some industries that might work, but it's a bit 1980's really isn't it? How to deal with objections, sell the benefits not the features… Think for a moment about a sales situation where you bought something and you walked away...
read more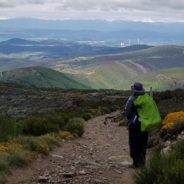 No. I didn't spend 6 weeks walking, thinking about work! I couldn't……..my wife Pat was with me! But I promised my team, that on the last day I would record some videos about lessons that would apply to Business.  So here they are… Rob's Business Tips from the Camino – Episode 1 Episode 2: Achieving Goals Episode 3: Don't Judge People Too Quickly Episode 4: Communication Episode 5: Customer Service Episode 6: Baggage Episode 7: Get Professional...
read more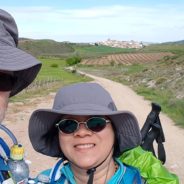 Time to think about others perhaps… ? As you might know, in recent years I have taken up long distance hikes as a way of taking a break. During the planning of our latest adventure walk, my wife Pat and I wanted to add some additional purpose to our journey. We had taken some time out again, from the day-to-day, to walk the 790 kilometres of the Camino Frances from St Jean Pied de Port in France, to Santiago de Compostela in North Western Spain.  This is an ancient Pilgrimage route to the tomb of St James. It was the 3rd time we...
read more
There won't be any posts on here for a couple of months, because I'll be taking a break. For 2 or 3 months. That's a tip by the way.   As a business owner or senior Executive you need to take good breaks.  Proper breaks.  You'll come back refreshed and energised and will add far more value! OK, you might not be able to manage 2-3 months, but you get the point right? I won't be thinking about work at all, except for the last day.  I promised to shoot some videos. So here they are....
read more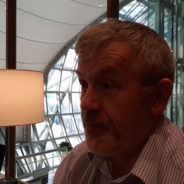 Why does Logistics Bureau provide free supply chain seminars every year? Rob O'Byrne will tell you. Get Event Invitations Here: If you don't already receive invitations to our Free Supply Chain Seminars, register here: www.logisticsbureau.com/events/...
read more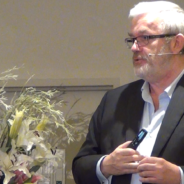 Appreciation: My Motive for Providing Education Somebody recently asked me why I'm so committed to providing supply chain and logistics education, when I already have so much on my plate with the consulting side of things. It wasn't a difficult question to answer, but it occurred to me that readers of this blog might want to know a bit more about the man behind it, and why he could possibly want to fill his life with an endless to-do list by running not one, but a handful of businesses. Now that's a tougher question...
read more