One of our core purposes at Logistics Bureau Group, is helping people.  Not just people in Business, but those less fortunate than ourselves.
We do this as a business partner of a wonderful organisation called B1G1.  B1G1 have just created this map so business partners can track their giving impact.  Have a play.  Isn't it great?
Just click on the map to bring up Logistics Bureau. Then you can click on the various projects that we support around the World.
For more information about this program, you can jump on our Blog here: Logistics Bureau Charity Work.
And thanks of course to all our Consulting clients, Supply Chain School members, and Seminar guests.
By engaging with us in the way you do, you make all of this possible!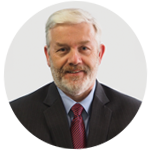 Best Regards
Rob O'Byrne
Email or +61 2 8799 2175