Blog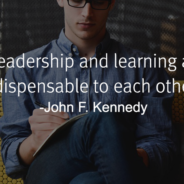 Responsible as he is for founding and spearheading an entire group of companies, Rob O'Byrne knows a thing or two about business leadership. He also believes in sharing what he knows in order to help others succeed professionally, especially those keen to forge their own paths in business. In keeping with Rob's penchant for coaching, guiding and mentoring professionals of all ages and stages in their careers, today's blog post is focused on how you might help yourself on the path to business leadership by applying new...
read more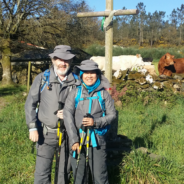 As you may be aware, Rob O'Byrne recently returned from his second walking odyssey along the Spanish Camino de Santiago. Now that's a long walk and regardless of what Rob would have you believe, it's my bet that he spent at least some of that time in work mode … even if imperceptibly so. Why do I say this? Well, as Rob rightly points out, a good walk is a great way to take time out, but it's also a great physical accompaniment to professional activities … such as thinking. In fact, if you are a busy...
read more
That could be a song title couldn't it? Well, what I actually 'did again' was to take time out.  'Proper' time out. I think this is really important at all levels in your career but it becomes harder and probably more important the older and more senior you get. It's all too easy to take on the problems of the World and forget to make time for yourself, to recharge your batteries and think about the future.  It took me decades to learn this lesson.  I hope you are not falling into the same trap! So; having...
read more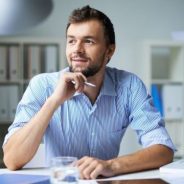 A few posts ago on this blog, I shared some tips for identifying your career development needs. If that post was relevant to you, by now you've hopefully been working hard on your personal development and are starting to think about taking the next step on your career path. Of course not everyone wants a promotion, but if you're ambitious and know you have more to offer than your current position permits, the following tips will help you begin preparations for a step up in your company hierarchy. Make Sure You've Been...
read more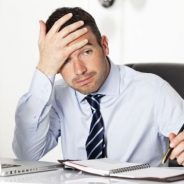 Are you a company CEO or executive leader? If you are, you can probably relate to what rates as one of the most commonly reported problems faced by senior business leaders—loneliness. Despite all the people that surround you in your business life, your position is one that can easily place you in a position of isolation or at least, a position where you feel disconnected and lonely. Left unchecked, this executive loneliness can lead to deterioration in performance at work and even to emotional and physical health issues. Rob's...
read more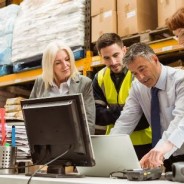 While there might be any number of reasons why you visit Rob's blog, there's a good chance that if you're a regular visitor, you have more than a passing interest in logistics and supply chain matters. Perhaps you're considering a career in supply chain and have been following Rob's posts here and on his business blogs as part of your research. Why Choose a Supply Chain Career? Strangely enough, while there are plenty of resources online documenting supply chain theory and practice, precious few explain the benefits of becoming a...
read more